Robert M. Dombrowski, MD, F.A.A.O.S.
Orthopedic Surgeon
Sports Medicine & Joint Replacement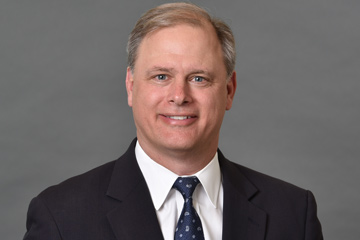 Biography
Dr. Dombrowski is a Board Certified Orthopedic Surgon. He has practiced orthopedics in Northern Virginia with over 22 years experience as a team physician of numerous sports teams. He has served as the Chair of the Department of Orthopedics and chairman of the joint Replacement commitee at INOVA Fair oaks Hospital. He performs Arthroscopic sports medicine procedures including ACL, Rotator Cuff, Labrum Repair, Instability Repair Surgeries and Robotic Knee, Hip, and Shoulder Replacement Surgeries.
Areas Of Expertise
ACL Surgery, Rotator Cuff Surgery, Labral/instability Surgery
Computer Assisted/Robotic joint Replacement
Anterior Hip Replacement/Hip Arthroscopy
Traditional and Reserve Shoulder Replacement
Education/Training
College: Washington Jefferson College, Washington, PA
Internship/Residency: Georgetown University Medical center, Washington DC
Medical School: Case Western Reserve University, Cleveland, OH
Specialties
Sports Medicine
Joint Replacement
Certifications
American Board of Orthopaedic Surgery
Board Certified 2000-2010
Board Certified 2010-2020
Board Certified 2020-2030
Associations
American Academy of Orthopedic Surgeons
Virginia Orthopedic Society
Hospital Affiliations
INOVA FairOaks Hospital
INOVA Loudoun Hospital
INOVA Fairfax Hospital
ASC Affiliations
Surgical Center of Mid-Atlantic
INOVA Northern Virginia ASC
HCA Fairfax Surgical Center
Call Us today! Our dedicated team is standing by, ready to help you get on your way to moving well without pain.